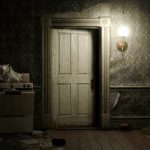 ---
Resident Evil 7: PC System Requirements
Some things about the upcoming Resident Evil 7 are still a mystery. However, system requirements for PC have been announced and we are happy to share them with you.
Minimum and recommended PC system requirements for Resident Evil VII have been revealed, noting that these might still change a little bit as the game is still in development stage. We can summarize just from a glance that this game will not need any high specs. For example, if you wish to run Resident Evil 7 at 1080p and 30 FPS, you will only need a FX-6300 or i5-4460 and a R7 260x or GTX 760.
Same situation with the recommended system requirements for Resident Evil VII – you will not need the newest hardware to run it. If you wish to play the recommended quality of the horror game at 1080p and 60 FPS you will need an i7-3770 and a R9 280X or GTX 960.
You can find the full list of minimum and recommended requirements for Resident Evil 7 in the list below. As we already wrote, some changes still can be made to this list due to Resident Evil VII being still in development.
Moreover, ono more version of Resident Evil 7's demo was announced. However, it is only available for PlayStation 4 but the good news is that you will no longer have to be a PS Plus subscriber to reach it.
Minimum System Requirements
OS: Windows 7, 8, 8.1, 10 64-bit
Processor: Intel Core i5-4460 2.70 GHz or AMD FX-6300 or better
Memory: 8 GB RAM
Graphics: Nvidia GeForce GTX 760 or AMD Radeon R7 260x
DirectX: Version 11
Additional Notes: 1080P CPU/GPU at 30FPS.
Recommended System Requirements
Processor: Intel Core i7 3770 3.4 GHz or AMD or better
Memory: 8 GB RAM
Graphics: Nvidia GeForce GTX 960 or AMD Radeon R9 280X or better
Additional Notes: 1080P CPU/GPU at 60FPS