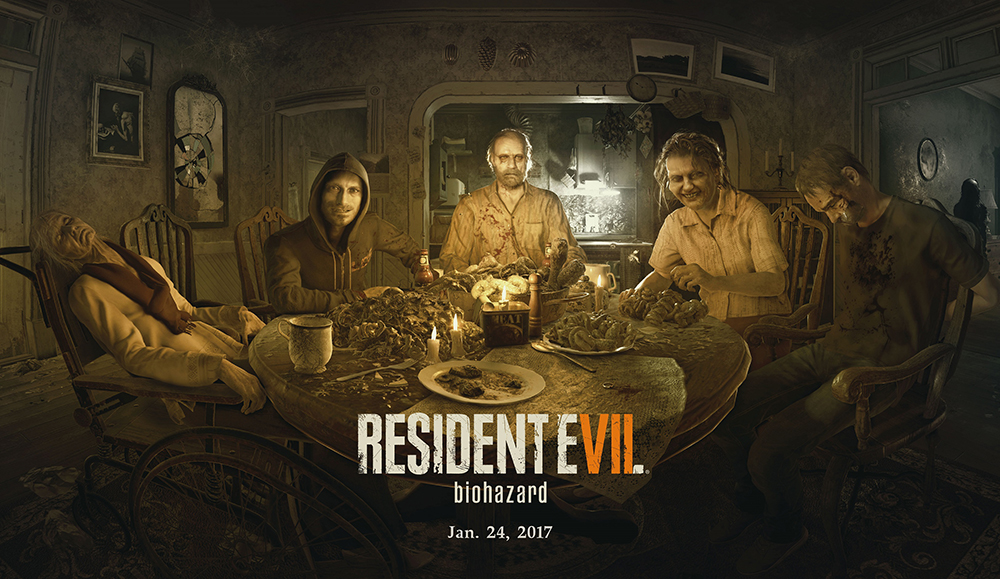 Capcom shocks fans in attendance at Sony's E3 2016 press conference by announcing Resident Evil 7, giving the game a release date, and confirming PS VR functionality.
4 years – this is a period from this day, when the Resident Evil 6 appeared. And all this period we can heard lot of comments and opinions about that, how it would be great if the fans of game would see lot of horror. We can make and a conclusion, if in the Resident Evil 6 were lot of horror, it would be one of the greatest games. Anyway, the lovers of the game didn't see su much horror as they expected. So, now it is very easier to understand why the wish to see lot of horror in Resident Evil 7 is very big.
And now we have a very big new – the fans of the game wants to see horror in the Resident Evil 7 and the fact which you will hear very soon, is the reason why you can believe that the wish of fans will come true. The good new is that the Capcom confirmed that gamers will see lot of horror details in Resident Evil 7. It was confirmed on Sony's E3 2016 press conference.
We know that the horror always were a corner-stone in Resident Evil. So, now we can make a conclusion that the Resident Evil will come back to this roots.
But this is not all – do you want to feel more horror? It is impossible too. So, if you want to feel more horror, then you must play this game with the headset.
And this is not all too – there is an information, that in this game you will see and more details of horror. Of course we can imagine, that you are very impatient and you want to know more about it as soon as possible, but this time we can share with only one spicy detail: in this game you must to spend time in the palace, which are infected by cockcroaches.
Weapons and combats – it is very important part of this game. Anyway, it will like these fans, which like action.
Lot of fans are saying that Resident Evil 7 is related with the secret, but you can see now that isn't truth – today you had a good chance to know more about this game more.
And at the end we must to say one more important fact – we will say one more thing wichis very important for every fan of this game. The new is that this game for PC, PlayStation 4, PlayStation VR, and Xbox One will be available on January 24th, 2017.