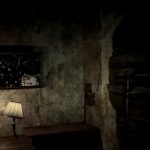 ---
Resident Evil 7 Reveals New Structure in Its New Demo
Resident Evil VII: Biohazard's Beginning Hour demo focused on creating gloomy and cruel atmosphere. But this new Lantern demo for Resident Evil 7 seems to show another side of the game. There is a unique narrative structure in this demo that was never used before, being led by nasty characters and set-piece points.
Resident Evil VII producer Masachika Kawata gave more information on how Resident Evil 7 will be working, during E3 2016 event. According to him, Resident Evil 7 will be powered by battles, gunplay and, most importantly, the game will be focused on survival. Focusing on survival was very missed by game fans since Resident Evil 4 so it is surely some good news. However, Masachika Kawata didn't say a word about the overall structure of Resident Evil VII. And it is quite a pity as we all can clearly feel that renewed structure they created in the Lantern demo of Resident Evil 7.
Lantern demo showcases a real part of the final game, unlike the Beginning Hour demo that we saw before. Nevertheless, this new demo will probably just be like a standalone flashback and will not have an impact on the main story of Resident Evil VII. Resident Evil 7 producer Kawata said that the game will have various VHS tapes and players will be able to choose from these unrelated sections and play them. In recent Resident Evil versions these sections were more like audio logs and notes but in Resident Evil VII they will be all playable for this time.
Kawata explained how this will work in the upcoming Resident Evil 7: "So in the main game you're playing as the main character. These video tapes are a chance for you to experience the events of the storyline from different characters' perspectives–maybe even fill in story gaps. They act to break up the main narrative in an interesting way."
The Lantern demo is based on a story of a girl, named Mia. It shows how she comes out from a swamp onto the grounds of shabby cabin. Mia is running from an old woman who is holding a lamp that enlightens the ground around her. While trying out the demo version of Resident Evil 7 our journey as Mia started in the shack with a main goal that appeared in our screen saying: "Don't Get Caught." So for the first moments of the game we were trying to run from that old lady, mostly knowing how far she is by the light of her lamp. While we were trying to avoid her in Lantern demo of Resident Evil VII, that woman kept swearing and threating us like: "I'm going to feed you to my babies, and your remains will fertilize the garden!" So you can definitely feel the smell of fear while playing the Lantern demo version of Resident Evil VII.
It would be correct to say that The Lantern is implementing some puzzle elements into the game just like they did with the Beginning Hour. Those puzzles in Resident Evil VII newest demo version seem to be quite simple at the first sight but they are stressful as well. For example, you can always feel that the old woman is somewhere near you so you have to be alert and wait for the best chance to make your move.
Resident Evil VII producer Masachika Kawata doesn't believe that they will be able to please all the Resident Evil game fans: "I don't think we'll ever be able to please 100 percent of the fans. You have your original trilogy fans and your newer fans. I don't want to think of it as 'How do I get those two groups on board,' as much as I'm trying to get people on board who want this entirely new horror experience."
The new character in the Lantern demo version, Mia, is one of the many characters that Resident Evil II will be using to create their story. Mia is living in a swamp with a scary murderous mother who is willing to kill her. The connection between Mia and her hunter is created with only a few notes that are found in the house. You can feel that the storyline in Resident Evil VII contains some bad blood.
Resident Evil VII producer Kawata together with his team doesn't feel like revealing the whole view of the storyline. However, you can get quite a clear view of how the upcoming Resident Evil 7 will look from the newest Lantern demo. It feels that Resident Evil VII will not only be trying to create a dreadful atmosphere but also go deeper, into more sinister game structure. So as Kawata said, Resident Evil VII may not be great for all the game fans but it will surely be great for some of them as it going to keep its unique mood.